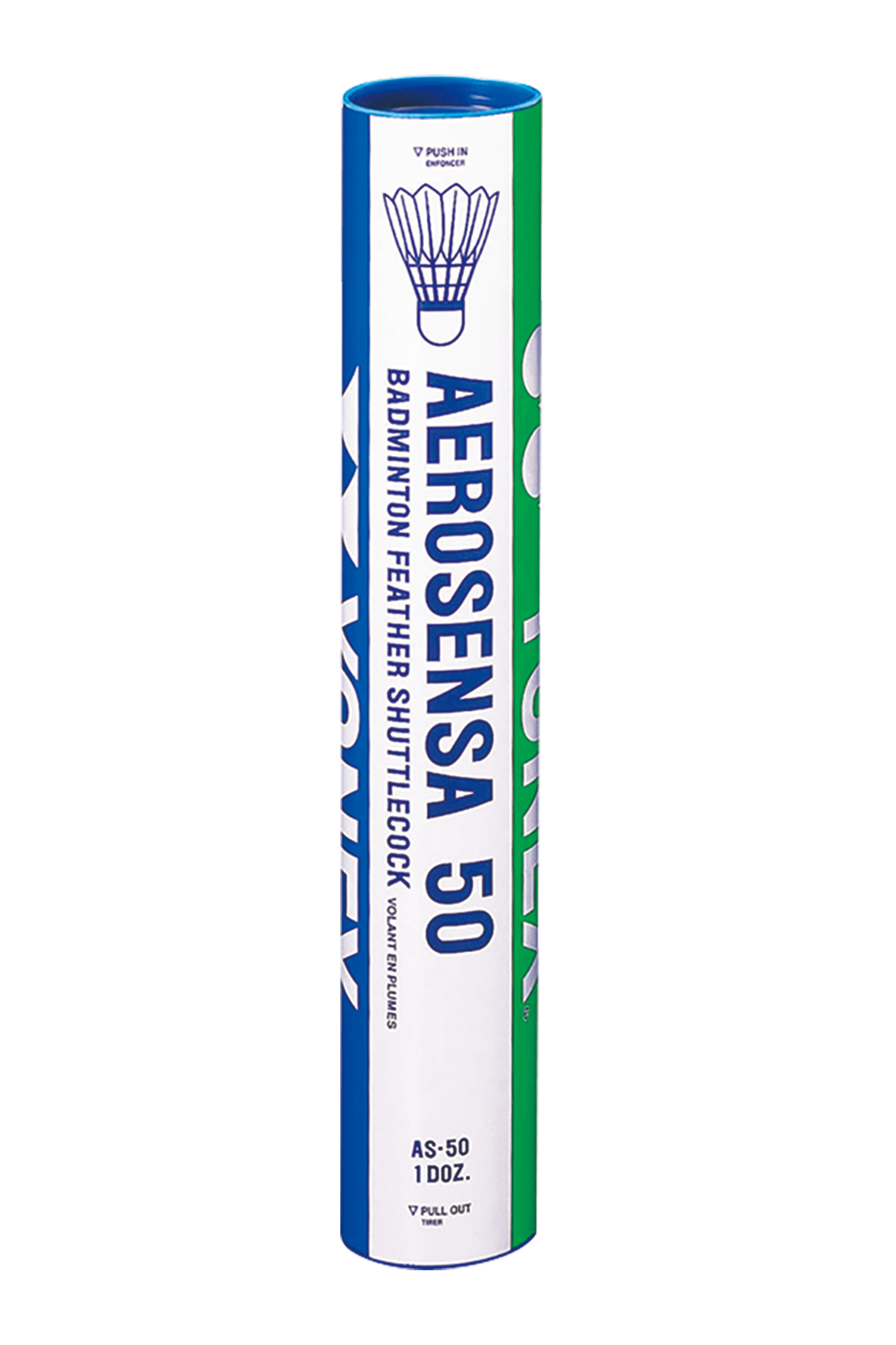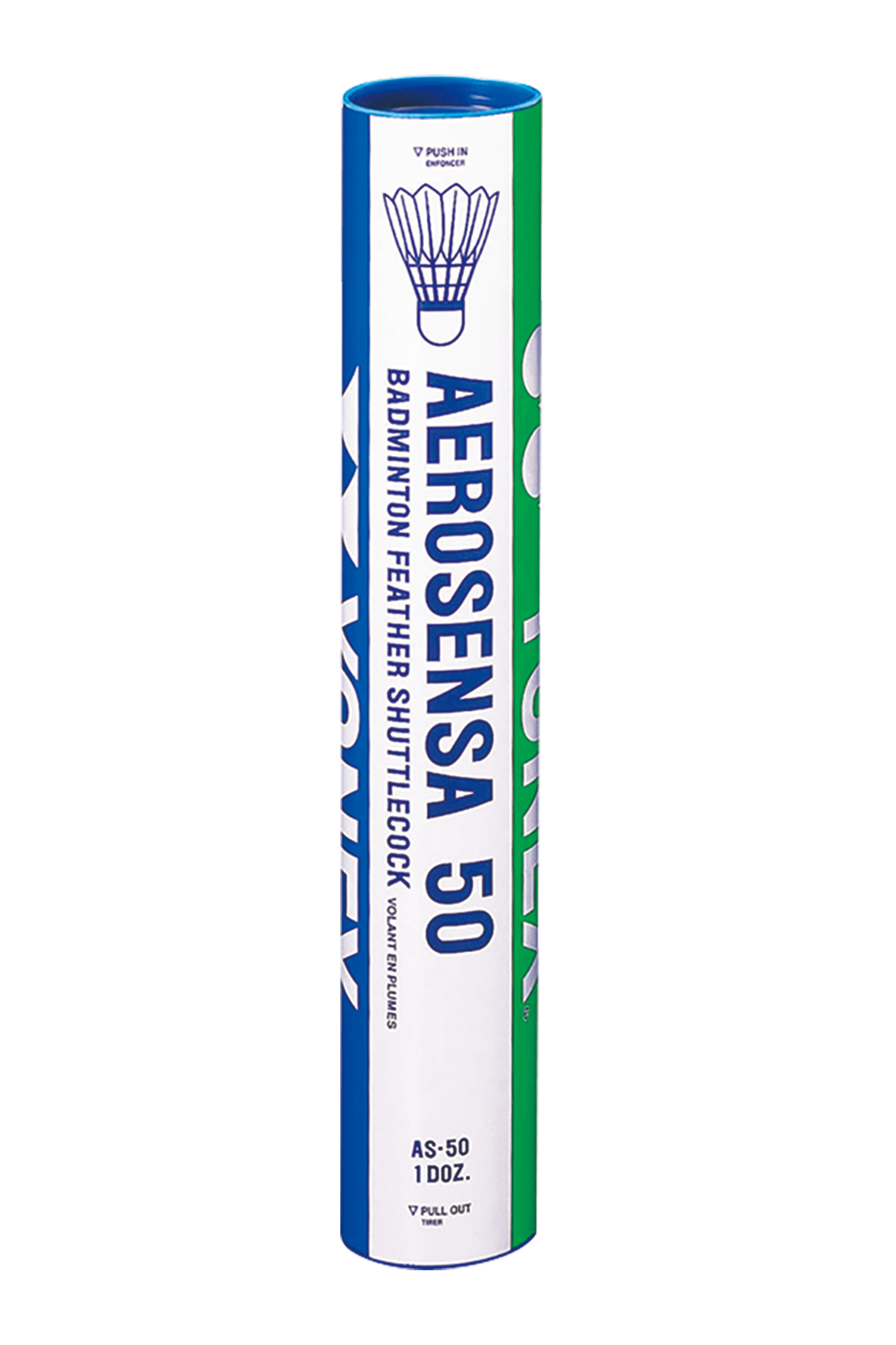 Yonex
Yonex Aerosensa 50 (AS50) Championship Tournament Badminton Shuttlecocks
Yonex Aerosensa 50 (AS50) Championship Tournament Badminton Shuttlecocks

Yonex's Aerosensa line of shuttles are like luxury cars...except they're shuttlecocks. Anyways, what better to go with your new fancy racket than some tournament grade fancy shuttles? YONEX technology makes the big difference in flight stability. Every product is carefully inspected to ensure quick recovery and accurate flight stability over distance. Yonex feather shuttlecocks are the preferred shuttlecocks of international competitions because of their highly uniform distance stability under the different conditions for play.

At the higher temperatures and altitudes, a shuttlecock flies faster. YONEX feather shuttlecocks are precision manufactured, like European luxury cars, to ensure proper speed and temperature performance in different environments and a precision design that demonstrates a fast recovery and stable trajectory. The World of 5 Grams The technology that engineers every lightweight YONEX feather shuttlecock is extensive to be sure. Collectively, the combination of YONEX experience, technology, design and manufacturing know-how bring a huge performance difference to the world of the five-gram shuttlecock. This quality fully satisfies the rigorous requirements of international tournaments. People, buy these lovely eco-shuttlecocks made with real goose feathers!

These Shuttles are perfect for Tournaments and some serious, hardcore play. These are the best birds money can buy! Get them now and get them here!


* Grain: 77
* Speed: 3
* Color: White 
* Metric Weight: 5.0g 
* 12 Shuttles per Tube
(For bulk purchases of 50+ quantity, please email us at avenue@baybadminton.com)