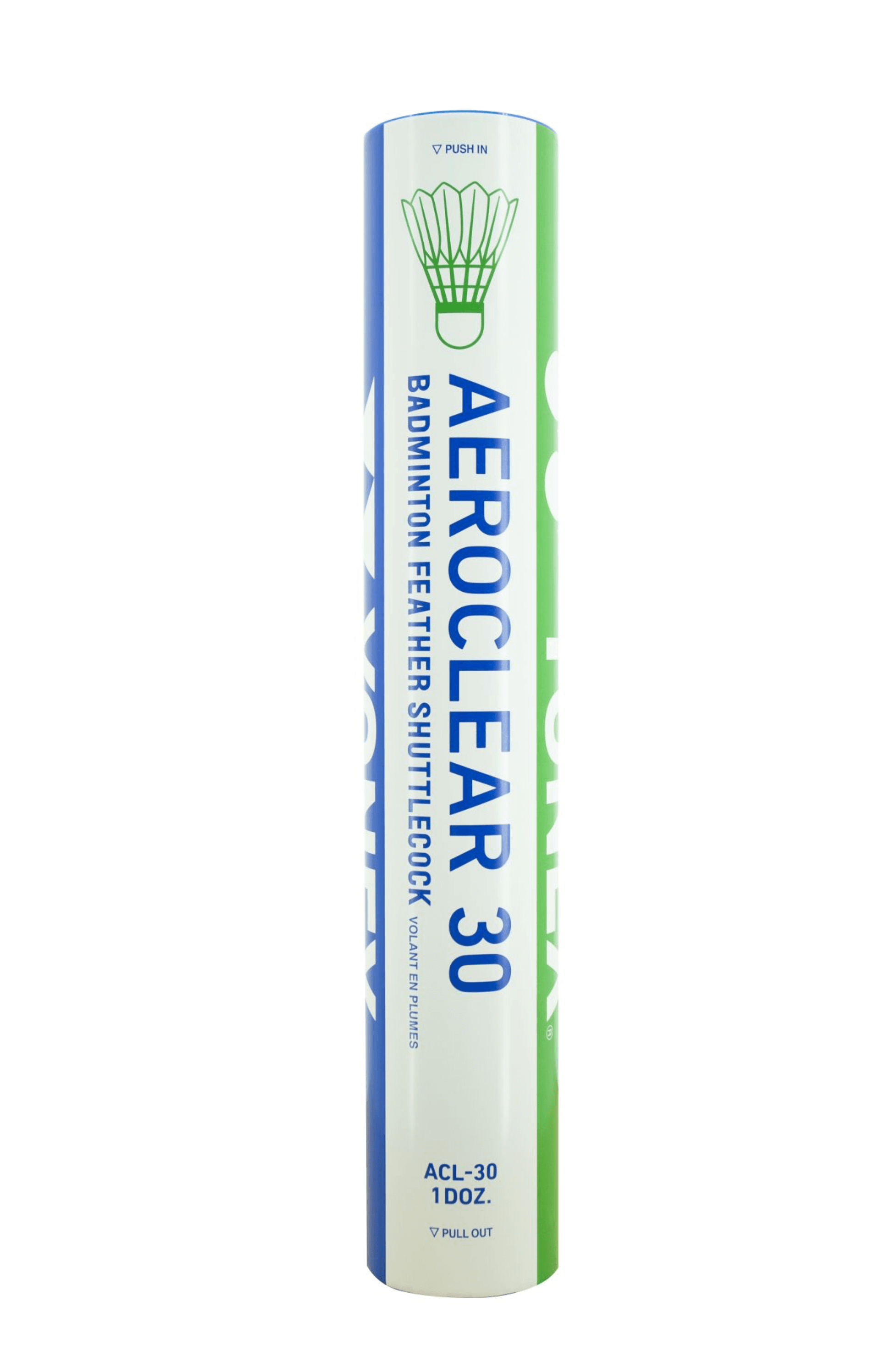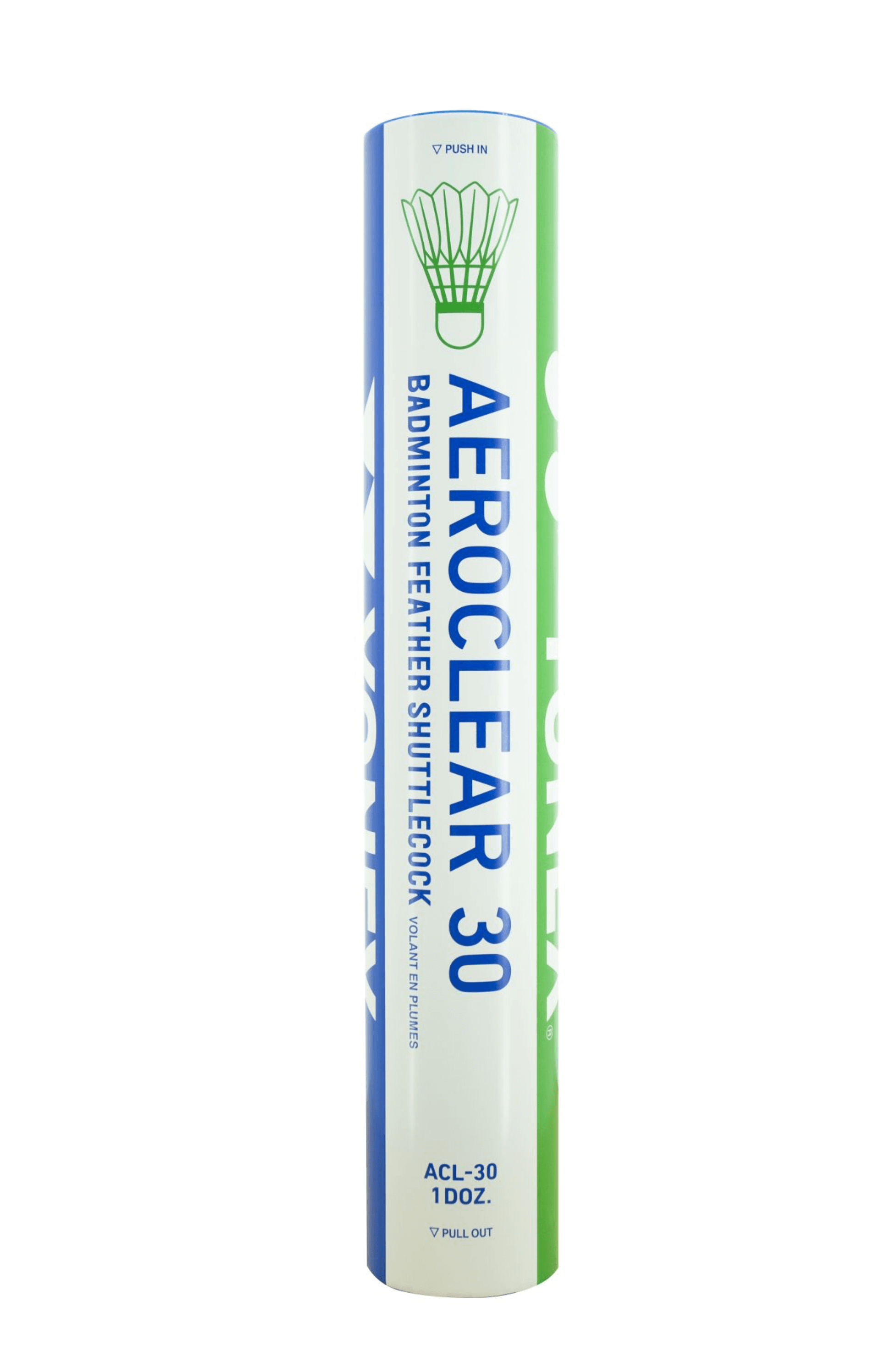 Yonex
Yonex Aeroclear 30 (ACL30) Goose Feather Badminton Shuttlecocks
Yonex Aeroclear 30 (ACL30) Goose Feather Badminton Shuttlecocks
Yonex's new line of feather shuttlecocks! Now Available at Badminton Avenue!

 🔥

Comparable Yonex AS30.

Introducing Yonex's new goose feather shuttlecock: AEROCLEAR 30. Compared
to competitor's shuttle, AEROCLEAR 30 has a more consistent flight and
increased durability. The performance of the AEROCLEAR 30 is comparable to Yonex's AEROSENSA 30, but offered at a more affordable price point. It is best suited for practice and everyday gameplay!

Anyways, what better to go with your new fancy racket than some tournament grade fancy shuttles? YONEX technology makes the big difference in flight stability. Every product is carefully inspected to ensure quick recovery and accurate flight stability over distance. Yonex feather shuttlecocks are the preferred shuttlecocks of international competitions because of their highly uniform distance stability under the different conditions for play.

At the higher temperatures and altitudes, a shuttlecock flies faster. YONEX feather shuttlecocks are precision manufactured, like European luxury cars, to ensure proper speed and temperature performance in different environments and a precision design that demonstrates a fast recovery and stable trajectory. The World of 5 Grams The technology that engineers every lightweight YONEX feather shuttlecock is extensive to be sure. Collectively, the combination of YONEX experience, technology, design and manufacturing know-how bring a huge performance difference to the world of the five-gram shuttlecock. This quality fully satisfies the rigorous requirements of international tournaments. People, buy these lovely eco-shuttlecocks made with real goose feathers!



*Material: Goose Feather
*Flight Speed: 3
*12 Shuttles per Tube

(For bulk purchases of 50+ quantity, please email us at avenue@baybadminton.com)


Reasons to Buy from Us:
1. Fast Shipping from Trusted Carriers
2. Safe payments via PayPal
3. 30-Day return on most items
4. Real helpful humans on our support team
5. Tracking number for all shipments

Thank you for ordering from me. Please give a 5-star rating to support your badminton retailer!