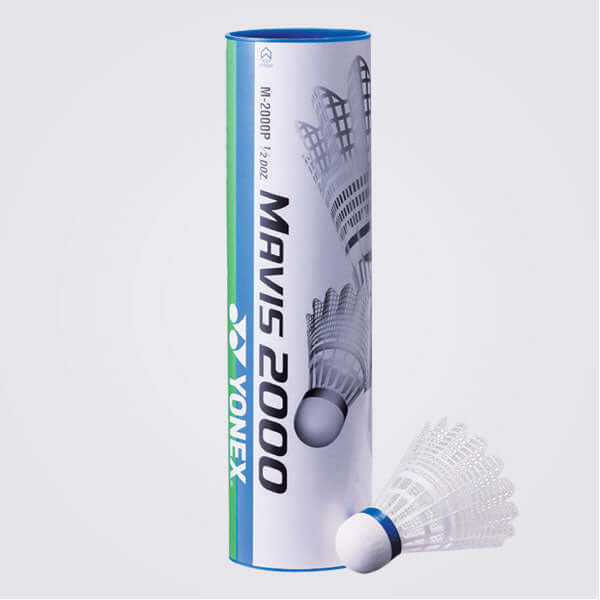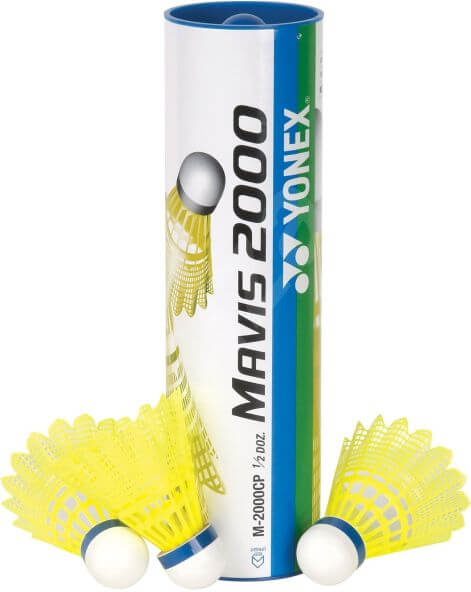 Yonex
Yonex Mavis 2000 Championship Tournament Shuttlecocks
Yonex Mavis 2000 Championship Tournament Shuttlecocks

The most durable nylon, high quality shuttlecocks made by Yonex. The BEST in Plastic shuttles! Great for competitive gameplay and even casual games!
Featuring patented Wing Rib Structure. The new Wing Rib slows down the flight speed characteristics (smashes) and provides an accurate flight path similar to feather shuttlecocks. The shape of the WING RIB design resembles the wing of an airplane, thus increasing the performance of the skirt restoration through its "lift" characteristics. 6 shuttles per tube. Designed for Premium Tournament Shuttle.
Available in: White and Yellow

(For bulk purchases of 50+ quantity, please email us at avenue@baybadminton.com)
Reasons to Buy from Us:
1. Fast Shipping from Trusted Carriers
2. Safe payments via PayPal
3. 30-Day return on most items
4. Real helpful humans on our support team
5. Tracking number for all shipments
Thank you for ordering from me. Please give a 5-star rating to support your badminton retailer!