Yonex
Yonex Nanoflare 1000 Z Badminton Racket
Yonex Nanoflare 1000 Z Badminton Racket
NOW AVAILABLE FOR ORDER! COMES WITH A FREE NANOFLARE 1000Z T-SHIRT FOR A LIMITED TIME!
NEW FOR 2023! New addition to the Rapid Fire Lineage! Ground-breaking new world record smash speed by an astonishing 72 KM/H!
Used by Professionals including Carolina MARIN, HE Bing Jiao, Lakshya SEN, and many more!

Lightning strikes with the brand new NANOFLARE 1000. Uncharted speeds became a reality with the realization of this new flagship racquet. The NANOFLARE 1000 is designed with the motif of a column of light, a design expressing the speed, and power of a launched shuttle.
The NANOFLARE 1000 series is designed for players looking for additional shot and swing speed with agile maneuverability. The NANOFLARE 1000's new Wide Profile Frame paired with the Sonic Flare System generates high repulsion on impact while reducing air resistance.
For more advanced players, the NANOFLARE 1000 Z and TOUR designs combine the Wide Profile Frame with an aero shape and compact frame to create the AERO COMPACT Frame. This new frame improves repulsion even further. For the advanced models, high modulus graphite materials are implemented on the top and bottom of the frame along with a SPEED-ASSIST BUMPER at the base of the frame. This reduces frame warp and improves overall repulsion performance.
ANOFLARE series technology (common to NANOFLARE 1000 Z and GAME)
1. SONIC FLARE SYSTEM
High-elasticity carbon is placed on the top and bottom of the frame to increase repulsion and improve the initial velocity of the shuttlecock.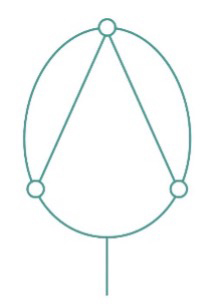 2. Thick rack shape
By increasing the rigidity by increasing the thickness of the sides, the deformation of the frame during the swing is reduced and the playing performance is greatly improved. In addition, the aero shape reduces air resistance and improves swinging.
Technology that enhances resilience only on the NANOFLARE 1000 Z
1.AERO COMPACT FRAME (aero compact frame)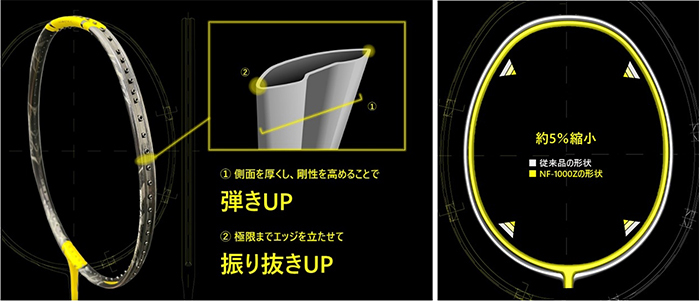 NANOFLARE 1000 Z's unique frame design combines a thick rake aero shape and a compact frame to improve resilience and reduce air resistance.
*Compact frame
By reducing the frame area, power is concentrated on the sweet spot, improving repulsion and reducing air resistance during swing.
2. SPEED-ASSIST BUMPER (Speed ​​Assist Bumper)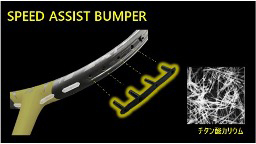 By installing a continuous grommet containing highly rigid potassium titanate that is hard to deform at the bottom of the frame, deformation of the frame is reduced and flipping performance is improved.

3. EX-HYPER MG (EX-HYPER MG)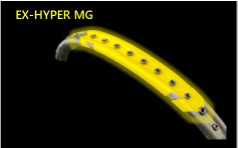 Carbon with the highest elastic modulus is used for the top of the frame.
Other technologies (Common to NANOFLARE 1000 Z and GAME)
SUPER SLIM SHAFT / E.B. CAP PLUS
(Super Slim Shaft / Energy Boost Cap Plus)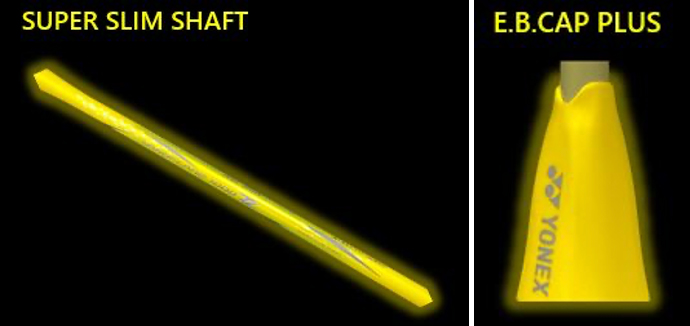 "SUPER SLIM SHAFT" is adopted for the shaft to achieve both rebound and swing. The tip cap "EBCAP PLUS" suppresses blurring and maximizes energy transmission.
Flex: Extra Stiff
Frame: HM Graphite, NANOMETRIC DR, M40X, EX-HYPER MG
Shaft: HM Graphite / Ultra PE FIBER
Joint: NEW Built-in T-Joint
Length: 10 mm longer
Weight / Grip: 4U (Avg. 83g) G5
Stringing Advice: 4U: 20 - 28 lbs
Color: Lightning Yellow
Made in: Japan
Casual/Beginners: 20 - 22 lbs.
Intermediate Player: 23 - 25 lbs.
Advanced Player: 26 - 28 lbs
Professional Level: 29+ lbs


Stringing above the manufacturer's recommended stringing tension can severely impact the frame and will void the manufacturer's limited warranty.
Reasons to Buy from Us:
1. Fast Shipping from Trusted Carriers
2. Safe payments via PayPal
3. 30-Day return on most items
4. Real helpful humans on our support team
5. Tracking number for all shipments
Thank you for ordering from me. Please give a 5-star rating to support your badminton retailer!