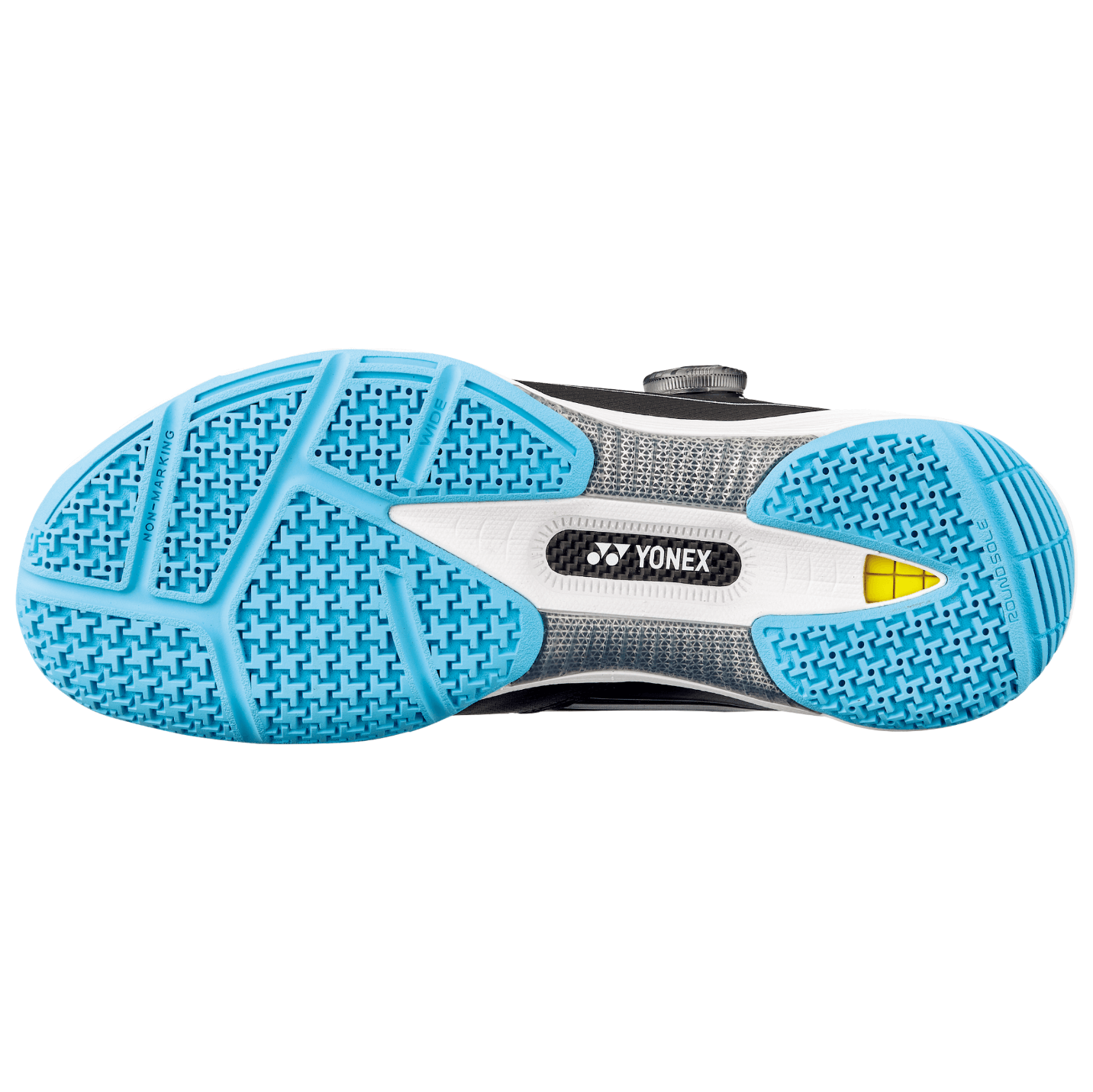 Yonex
Yonex Power Cushion 88 Dial 2 Wide Badminton Shoes
Yonex Power Cushion 88 Dial 2 Wide Badminton Shoes
NOW AVAILABLE!!
Used by several top professional players including Kevin SANJAYA, WANG Chi Lin, and MORE EVERYDAY!


Checkout the new Power Cushion 88 Dial featuring Power Cushion+, unique shock absorbing and resilient material, and BOA® Fit System! A sleek design and a single fast tightening lace make this shoe innovative and solid!
In recent years, badminton play has become faster, and a well-fitted shoe has become more necessary than ever, as players respond instantly to the shuttle, changing direction quickly. The new POWER CUSHION 88 DIAL adopts a new upper structure that uses the BOA® Fit System that allows fine adjustment by millimeters by tightening the wire with the turn of the dial. BOA® Fit System tightens from the ankle to the toe at the same time, so the shoes and the entire foot are fitted uniformly while eliminating the "tight feeling" feeling, resulting in a firm but comfortable fit.
Features:
Double Russel Mesh, Radial Blade Sole, Inner Bootie, Power Cushion, Power Cushion +, Power Graphite Lite, Power Graphite Sheet, Round Sole , Synchro-Fit Insole, ToughBrid Light, and Tough Guard III.
Available in: Black/Ice Blue
Available in Sizes: 25.0-30.0CM
Mens 7.0-12.0US